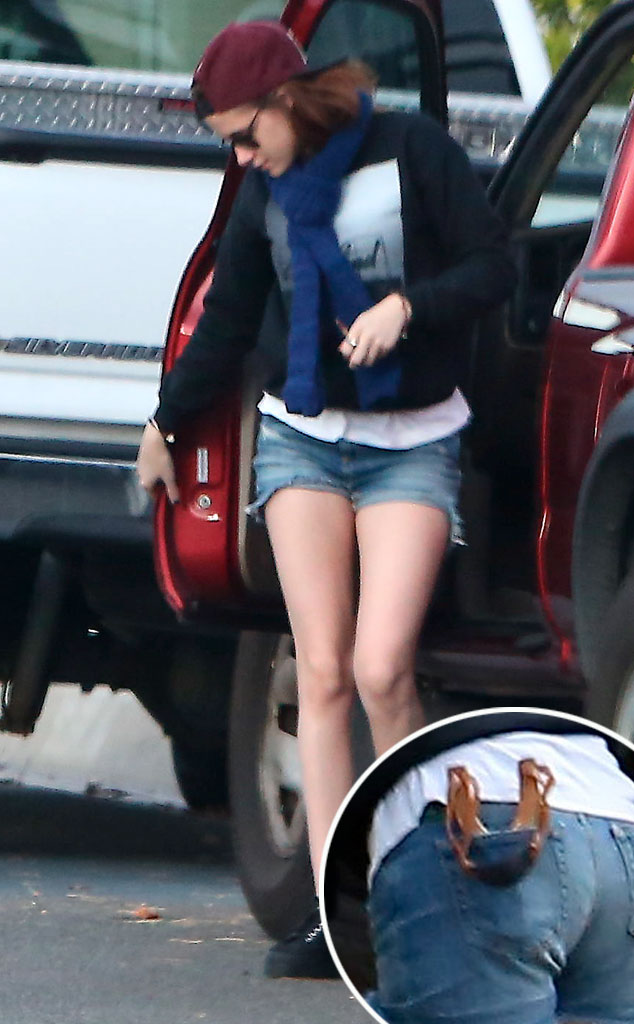 RS/X17online.com
Kristen Stewart is armed with...a slingshot?!
Yep. That's just what the actress was spotted packing in the back pocket of her jean shorts while getting out of a vehicle in Los Angeles on Wednesday.
Of course, it's not exactly clear why the 22-year-old Twilight highlight opted to carry this particular type of old-fashioned weaponry around. (To fend off pesky paps, perhaps?)
What is clear, though, is how Stewart feels regarding all that is written about her, both personally and professionally.
"People think they knew a lot about me before. They know even less now," she tells USA Today of the constant, sometimes negative, media attention that has come with her heightened fame. "People will project whatever. It's a huge form of entertainment. As soon as you step outside your own life and look at it like that and think that you can shape something—you need to live your life. I'm just going to live my life, actually."
And while living life sometimes requires having to occasionally go around incognito, Stewart admits it could be worse.
"Rob [Pattinson] is [noticed] way more than I am, especially if we're out together," she says. "He's so recognizable, and I'm not. I put a hood on, and I'm a girl with long hair. I can go out."
Hmm. Maybe R.Pattz is the one who's really in need of that slingshot.