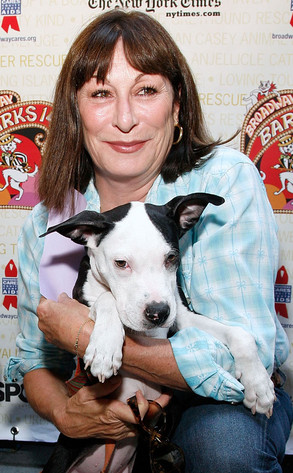 Andy Kropa/Getty Images
Anjelica Huston has a new award to place next to her Oscar and Golden Globe.
I can exclusively reveal that the Smash star is PETA's 2012 Person of the Year.
"Anjelica Huston is a true friend to all animals and the perfect choice for PETA's Person of the Year 2012," PETA rep Wendy Wegner tells us. "She has spoken out for great apes who are violently forced to perform on screen and for animals who are abused in the cruel horse-drawn carriage and fur industries. And this past year, a PETA video that she narrated helped convince all top 10 U.S. ad agencies to ban great apes from their ads."