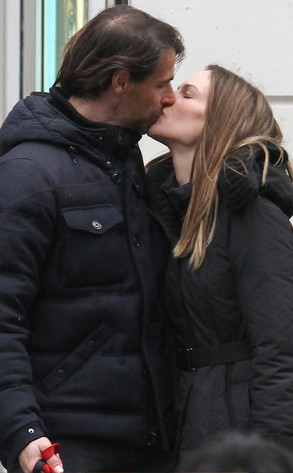 Splash News
Ah, Paris, city of love.
Actress Hilary Swank must have been practicing her French kiss when she was caught in a romantic embrace with her new beau Laurent Fleury in Paris today.
The duo, bundled up and matching in heavy black parkas, stopped to give each other a smooch while walking the dogs. Aw!