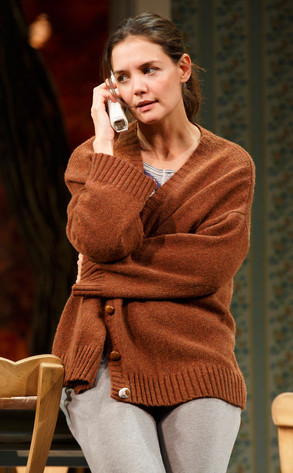 Joan Marcus
Katie Holmes' latest Broadway run isn't going the distance.
Dead Accounts, which received mixed reviews when it premiered last month, will close Jan. 6, seven weeks ahead of schedule.
"I am extremely proud of this production and the cast," producer Jeffrey Finn said in a statement obtained by E! News. "Theresa Rebeck and Jack O'Brien have created an inspiring and hilarious new play and we are all sad to see Dead Accounts end on Broadway. I look forward to working with this remarkably talented cast and creative team again very soon."