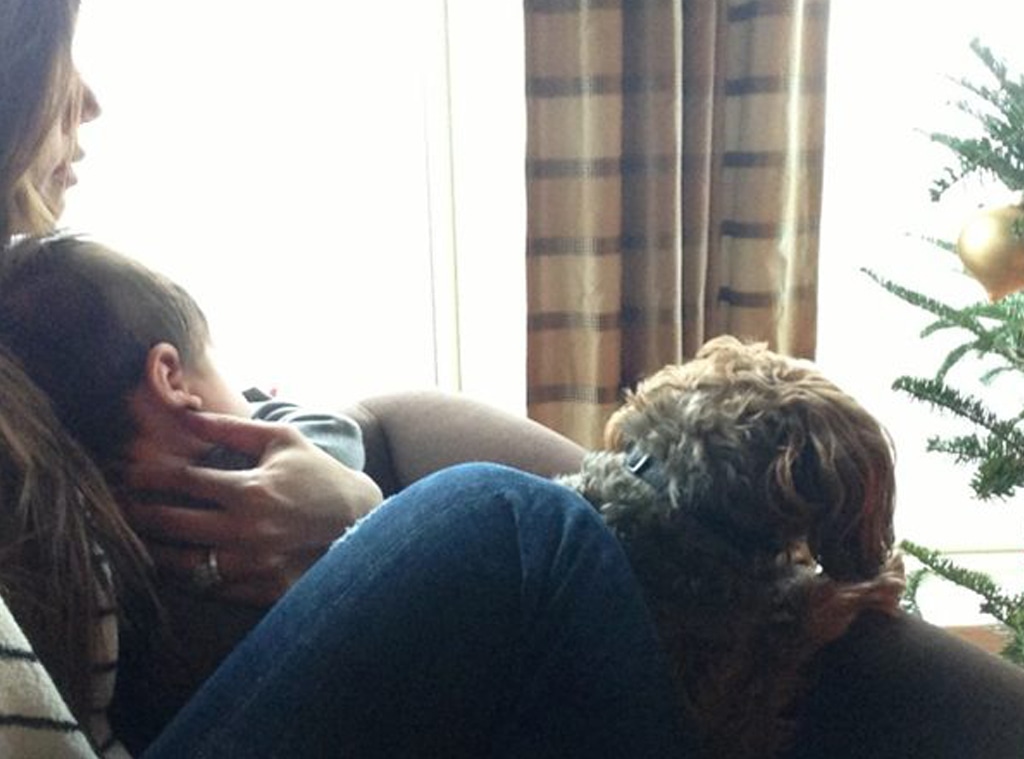 Twitter
Vanessa Lachey clearly has a case of baby's first Christmas bliss.
The new mom—who welcomed son Camden John with hubby Nick Lachey in September—tweeted a sentimental shot on Wednesday where she's snuggled up with the couple's newborn baby boy and their family dog.
"Snow storm in Cincinnati with my family... The perfect day!" the 32-year-old television personality wrote.
Mama and son look perfectly content in the precious pic, as they gaze out the window, watching the snow fall and enjoying each other's company.
Baby Camden—who is the adorable duo's first child together—just celebrated his very first Xmas holiday, and proud mama V couldn't help but take to Twitter on Christmas day to share the family milestone with her fans.
"Merry Christmas!!! Here's to Living, Loving & Laughing!... and cute behinds!!!," Mrs. Nick Lachey tweeted.
Too stinking cute. We'll cheers to that!