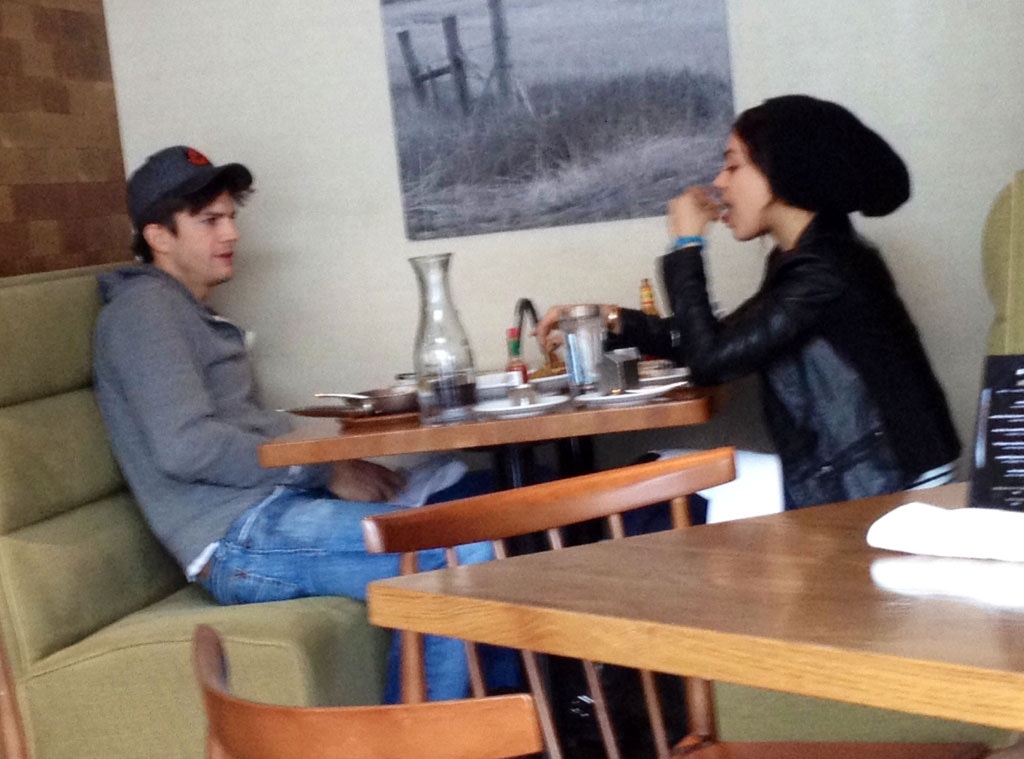 Courtesy: Lauren Zeien
Looks like Ashton Kutcher and Mila Kunis had a very merry Christmas!
The coy and casual couple was spotted today having brunch together at Prasino Restaurant in Chicago in the early afternoon.
A source tells E! News that the precious pair—who have been dating since the spring—were very flirty as they enjoyed each other's company.
According to our Mila-Ashton insider, the former That '70s Show costars told the hostess they were just "passing by" and were "holding hands and whispering as they walked in."  
And the candid shot from the informal outing seems only to confirm the couple's affection for one another as well as their always-laid-back appearance.
The down-to-earth duo have presumably been staying in the Windy City since before Christmas, when fans tweeted that the twosome was on a flight to Chicago in mid-December. They reportedly spent Christmas together in Kutcher's hometown of Cedar Rapids, Iowa.
Kutcher and Kunis recently returned from a romantic trip to Rome, where the 29-year-old actress was filming scenes for her upcoming flick, The Third Person.
Kelso and Jackie forever, right?!
—Reporting by Michelle Falls