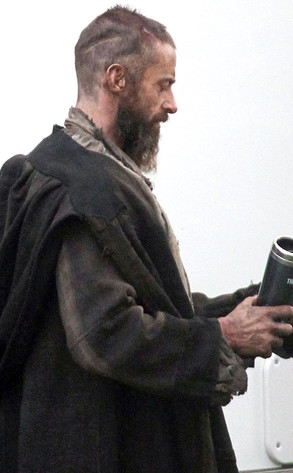 Fame Flynet
Apparently, Hugh Jackman's Les Misérables costar Anne Hathaway isn't the only actor who suffered for the flick.
Although the 30-year-old actress's 25-pound weight loss has received a great deal of media buzz, it turns out her film's leading man and Golden Globe-nominated costar also underwent a brutal diet and exercise regimen to prepare for the role.
No stranger to beefing up for the big screen (hello, X-Men!), Jackman discussed his intense preparation for the role of Jean Valjean, an emaciated prisoner, in the Tom Hooper-directed flick.