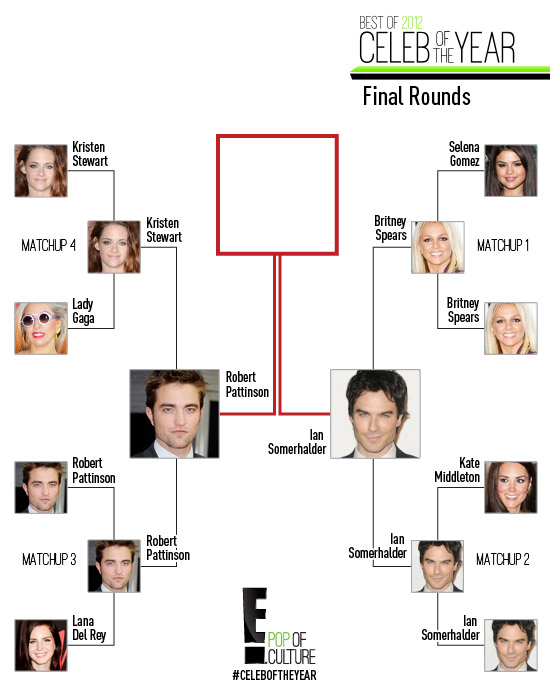 From 64 down to four back up to eight (with the addition of Wild Card picks, one of whom made it to the finals) and now back to two again: E!'s Celeb of the Year tournament has been quite the wild ride this year.
The finals are giving us a serious case of déjà vu: Robert Pattinson vs. Ian Somerhalder, i.e., the exact same matchup from all the way back in round 3 of the Leading Men bracket.
When the polls closed, R.Pattz had clinched the victory and advanced to the next round. But can he knock out Ian a second time?!