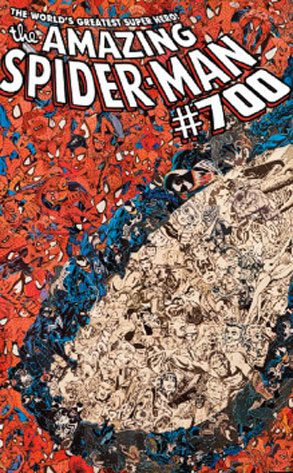 MARVEL
Has Peter Parker really weaved his last web as Spider-Man?
Well, that's the definitive word from Marvel's milestone 700th issue of The Amazing Spider-Man, which just hit stores and deems to kill off everyone's favorite arachnid high-school hero after five decades of crime fighting.
The epic edition penned by longtime scribe Dan Slott finds Parker going up against his mentor-turned-archnemesis, Doctor Otto Octavius, otherwise known as Dr. Octopus, a battle that he subsequently loses, but only after one mighty, mind-bending twist.