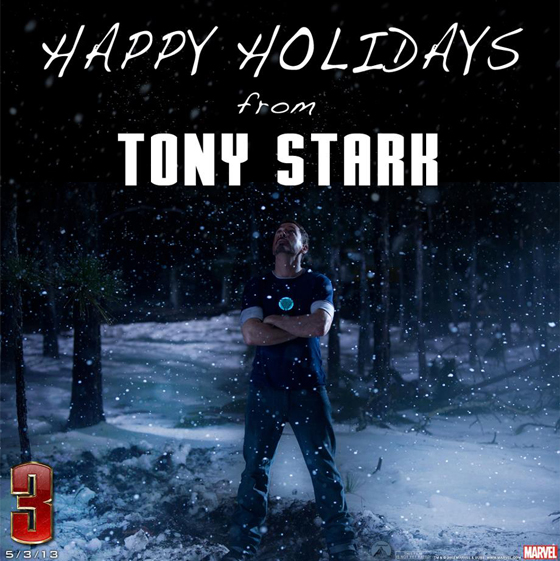 Marvel/Paramount Pictures; Facebook
Iron Man has a Christmas greeting for all the fanboys out there.
Marvel has released a holiday photo featuring Robert Downey Jr. as the heavy metal hero's alter ego, billionaire playboy Tony Stark, standing in a snow-covered landscape sans armor and arms crossed.
Although Tony gazes up at text that reads "Happy Holidays from Tony Stark," the setting doesn't exactly resonate with Christmas cheer as it references a scene in the forthcoming sequel in which our hero is lost in the wilderness without his high-tech suit.