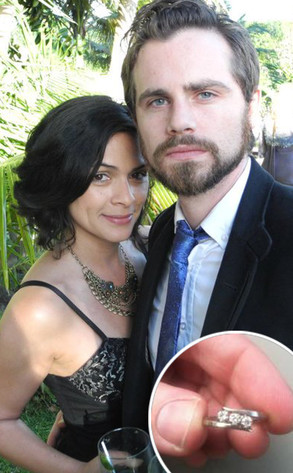 Courtesy of Rider Strong and Alexandra Barreto
Shawn Hunter, er, Rider Strong has found his soulmate (sorry, Angela).
The former Boy Meets World star is now engaged to longtime girlfriend Alexandra Barreto, the actor tells E! News.
"I asked on Dec. 23, while her parents were visiting for the holidays," he said. "I took her for a walk under the redwoods on the property where I grew up in Northern California. It was pouring rain, but it didn't look like it was going to stop anytime soon, so I just decided to go for it."