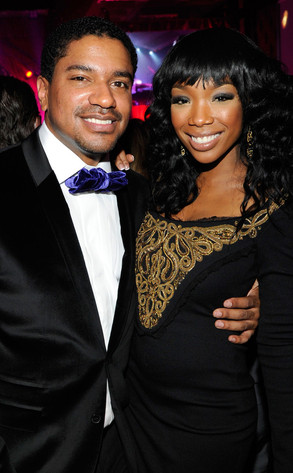 Ethan Miller/Getty Images
That boy is definitely hers.
E! News has confirmed that 33-year-old singer Brandy Norwood is engaged to music executive Ryan Press.
Speculation began yesterday when the star posted a photo on Instagram of a rose petal with song lyrics to her latest single, "How High," which states, "Like a rib, I'm one within you. We're unbreakable, inseparable."