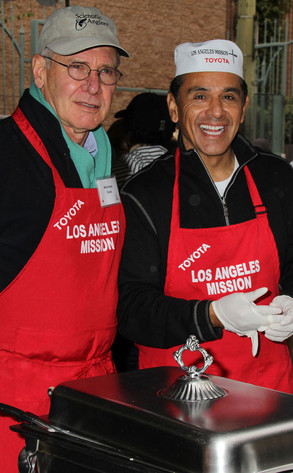 Roger Walsh /Landov
If a do-gooder has a name, it must be Harrison Ford.
The Indiana Jones star took time out of his Christmas Eve Monday to join Los Angeles Mayor Antonio Villaraigosa in serving food to homeless families at a shelter on Skid Row.
Ford and the mayor turned up at the Los Angeles Mission, where they took part in what's now a 25-year-old tradition helping feed an estimated 4000 of the city's less fortunate and spreading some holiday cheer.