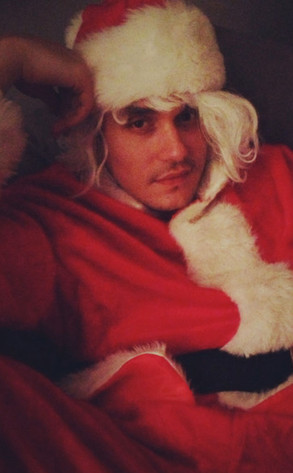 Twitter
Oh, Katy Perry: Your Christmas was very merry.
The singer clearly got into the holiday spirit, tweeting a pic of boyfriend John Mayer all decked out as Santa Claus.
And judging by the expression on his face, the smitten twosome were up for a season that was both naughty and nice.