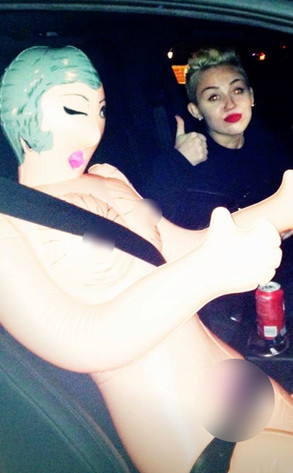 Twitter
Miley Cyrus can't be tamed, y'all.
Liam Hemsworth's fiancée hopped in the car Sunday with an X-rated, anatomically ready blowup doll.
"Does this count for the carpool lane?" the 20-year-old singer-actress tweeted, linking to a shot of herself alongside the winking, life-size sex doll. "Such a nice Xmas gift."
Nice, indeed.