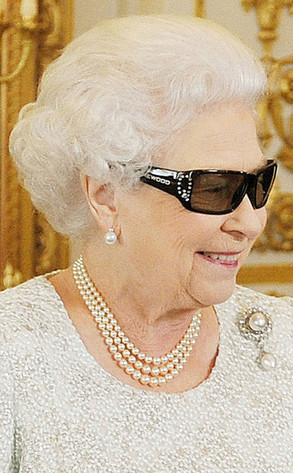 JOHN STILLWELL/AFP/Getty Images
Queen Elizabeth II has a clear vision of how to move the monarchy forward—and apparently, it's in 3-D!
The beloved royal made history this holiday season by broadcasting her Christmas message in 3-D, and she even had the snazzy glasses for it.
The queen was snapped donning the specialty eyewear at Buckingham Palace to view the message, and in true royal fashion, Prince William's grandma knew how to get all bling'd out: The glasses featured Swarovski crystals on either side that spelled the letter "Q."