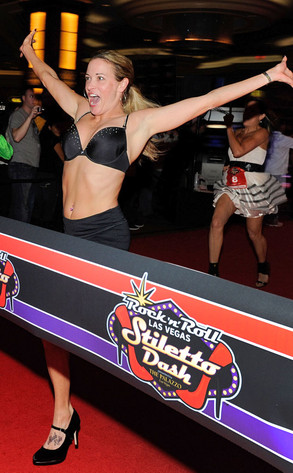 David Becker/WireImage
We're guessing this isn't the kind of holiday Suzy Favor Hamilton had in mind.
Just one day after the former U.S. Olympic runner admitted to secretly being a Vegas escort, E! News confirms that the all-star athlete will not be participating in the Disneyland Half Marathon, were she was scheduled to speak.
Hamilton spoke at the Disneyland Half Marathon last August in addition to appearing at the Princess Half Marathon in February. Disney tells E! News that despite the canceled appearances, no formal contract has been severed, as Hamilton "was only an invited guest and she was never paid or acting as a spokesperson for Disney."