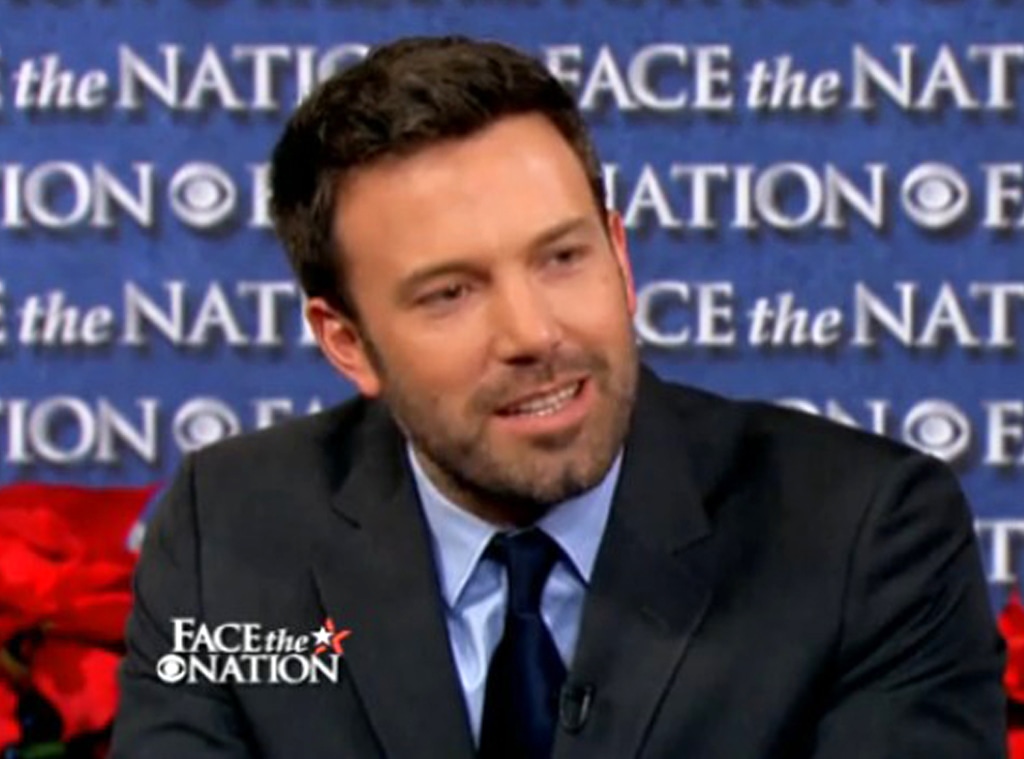 CBS
Ben Affleck has officially entered Alec Baldwin and George Clooney territory—he, too, is being asked if he has considered running for public office!
In Washington, D.C,. to testify before Congress about the humanitarian crisis in the Congo, the Argo star and director sat down to talk politics with Bob Schieffer in an interview airing Sunday on Face the Nation.
And, like Clooney and Baldwin, Affleck appears quite comfortable playing the role of Hollywood-star-and-activist, no official title necessary.
"For one thing, the state of Massachusetts currently has two extraordinary senators, so there is no vacancy," Affleck replied when Schieffer asked if he had thought about running for an empty seat in his home state if Sen. John Kerry was picked to be Hillary Clinton's replacement as Secretary of State.
"There could be," Schieffer pointed out.
"Well, one never knows," Affleck continued. "I'm not one to get into conjecture. I have a great fondness and admiration for the political process in this country. It's a big deal for me to come down here and be on your show...but I'm not going to get into speculation about my political future."
"Right now," he added, "I'm really happy being involved from the outside in government, advocating for the Congolese, taking this movie that I made, Argo, that's really become a springboard for dialogue about our relationship with Iran, which, as Hillary Clinton said, is the most pressing foreign policy issue today, so...I got a lot on my plate."
Not to mention, awards season is just heating up!
Argo is nominated for two Screen Actors Guild Awards and five Golden Globes, including best director for Affleck. Then the Oscar noms will be announced on Jan. 10—and we've got a feeling he's going to have a different kind of campaign to think about.