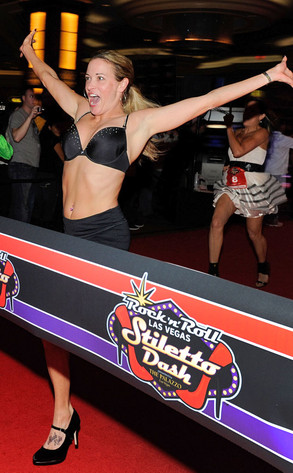 David Becker/WireImage
Suzy Favor Hamilton is no stranger to life in the fast lane.
On Thursday, the former U.S. Olympic runner admitted to secretly being a Las Vegas escort.
"I realize I have made highly irrational choices and I take full responsibility for them. I am not a victim here and knew what I was doing," the 44-year-old married mother tweeted. "I was drawn to escorting in large part because it provided many coping mechanisms for me when I was going through a very challenging time with my marriage and my life. It provided an escape from a life that I was struggling in. It was a double life."