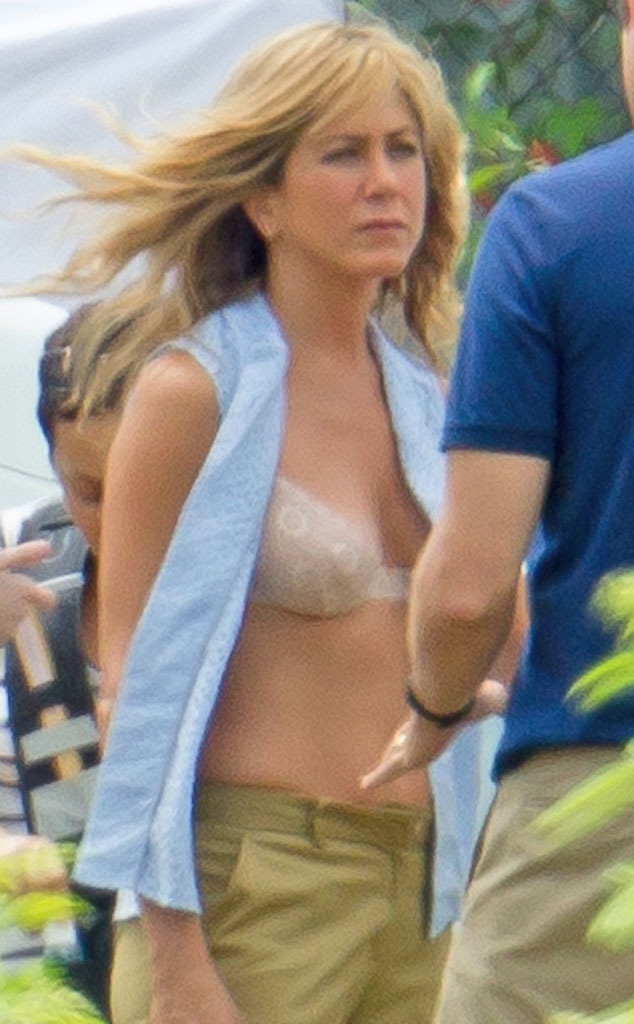 Splash
Jennifer Aniston is really good at pole dancing.
Emma Roberts, who costars with Aniston in the upcoming comedy We're the Millers, knows firsthand just how sexy the Friends actress' stripper moves are in the movie.
"She's really good," Roberts told us of Aniston's We're the Millers pole-dancing scenes earlier today. "I saw bits and pieces of it and she is amazing."
On a scale of 1 to 10? "[She's] like a 20," Roberts laughed. "It was unreal! She looks really hot."
In the funny flick, Jason Sudeikis stars as a pot dealer who assembles a fake family in order to traffic drugs to Mexico. Aniston plays his stripper wife and Roberts is their pretend daughter.
While we will be getting to see Aniston on the stripper pole, Roberts says Justin Theroux's gal won't be partaking in any fake drug-doing on screen.
"If I recall, no one actually smokes pot in the movie," she dished. "It's more the chaos that ensues on such a ridiculous adventure. Four people, pretending to be a family to smuggle across the border is pretty funny on its own, so the stuff that goes wrong is only funny."
As for making the movie, Roberts gushed, "I got to work with Jennifer Aniston, who's just the most amazing comedic actress, and Jason Sudeikis, who's obviously hilarious...They're funny of course but also just the sweetest people. And I think that's really important working with people for so long."
Meanwhile, Roberts has partnered with the Coca-Cola Company and (RED) to promote (THRED), a mobile game with a cause to help deliver an AIDS-free generation by 2015. "It's something that I think, especially young people, don't really think about," Roberts said. "I think it's something that young people really need to be aware of. That's why I thought, since I'm a young person and I can help get the word out, it'd be a great thing to do."
(Originally published Dec. 20, 2012, at 2:26 p.m. PT)