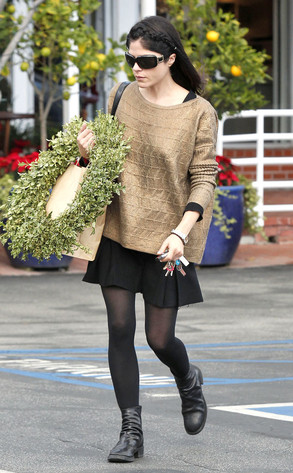 Survivor, PacificCoastNews.com
Life happens, weight fluctuates, and Selma Blair is well aware.
But that doesn't mean she wants the world to see. The Anger Management actress is slamming paps on the social media site after a series of super-skinny and unflattering shots of the star hit the Web yesterday.
"I think paparazzi taking shots at 630 am when I am on my own street walking with baby are disgusting," the Hellboy star posted on her Twitter page.