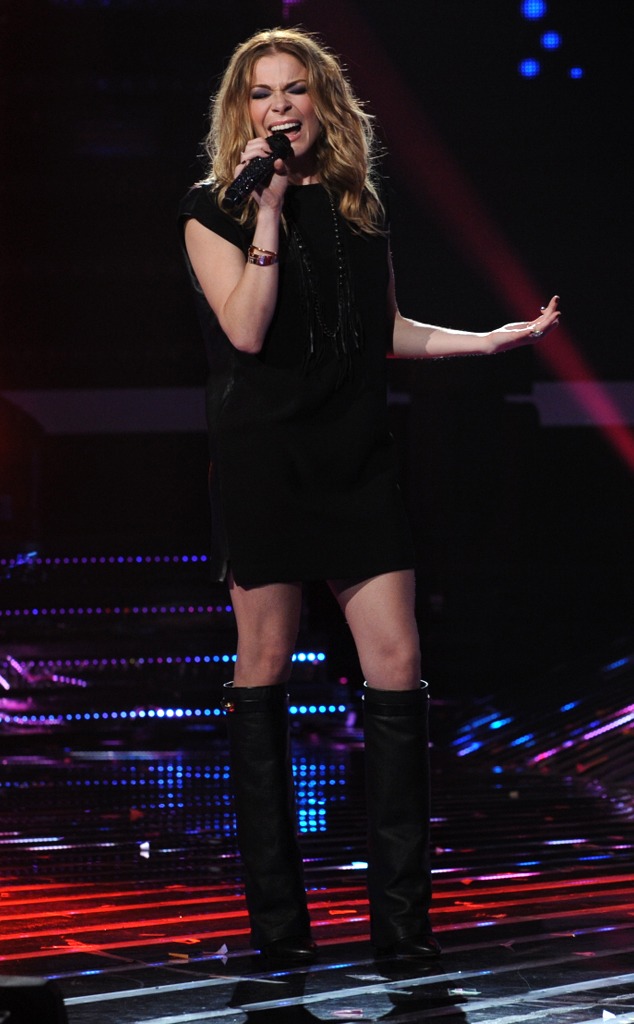 Ray Mickshaw/FOX
LeAnn Rimes completely stole the show on X Factor last night...and not in the way we're thinking she'd hoped!
The iconic songstress took to the stage with 13-year-old finalist Carly Rose Sonenclar for a duet to "How Do I Live," and stumbled right out of the gate, appearing to forget the words to her own hit song—and falling off-key—as she walked down the steps to the stage. It didn't get better from there, adding up to a live performance that was...not her best, to put it lightly.
So, of course we had to laugh when mentor Britney Spears called the duet "shockingly amazing." And Sonenclar, who looked horrified at one point during the song, thanked Rimes for making her feel "really comfortable."
So what went wrong? A Fox rep for the series has no comment, and Rimes' rep has yet to respond to our request for comment.
Rimes took to her Twitter today to comment on last night's performance: "In my 18 years of performing, I have never been anything but professional onstage. It is a shame that gossip and lies are overshadowing the performance of Carly, a very talented young girl.

 And while I have not given any media outlet a quote, if you want one, here it is "It was an amazing opportunity to share this experience with Carly and I know I'll be watching for her to win tonight."
Hmm.
Tonight, X Factor's big winner will be revealed ($5 million is at stake!) and we'll see if the Rimes duet has any impact on Sonenclar's fate.
Check back for scoop from backstage, as we'll be on the scene!
(Originally published on Dec. 20 at 12:17 PM PST)