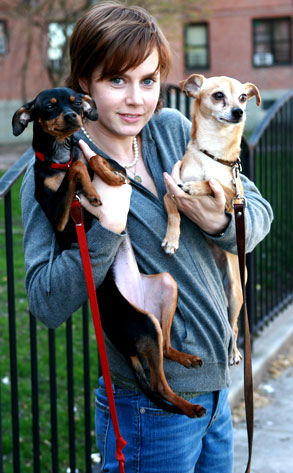 bauergriffinonline.com
SHEER MADNESS: A short-tressed Amy Adams, playing with a couple of dogs on the set of Julie & Julia in Queens, N.Y.
NAKED AMBITION: Clive Owen, along with designer Donna Karan and artist Ahn Duoung, partying with Dita Von Teese at Bungalow 8 after her performance at the nearby Cointreau party.
WINDY NIGHT: Seann William Scott, hanging at the James Hotel in Chicago before heading to Martini Park with some friends.
HOT PLATES: Reese Witherspoon and Cindy Crawford, having dinner separately at STK in Los Angeles.