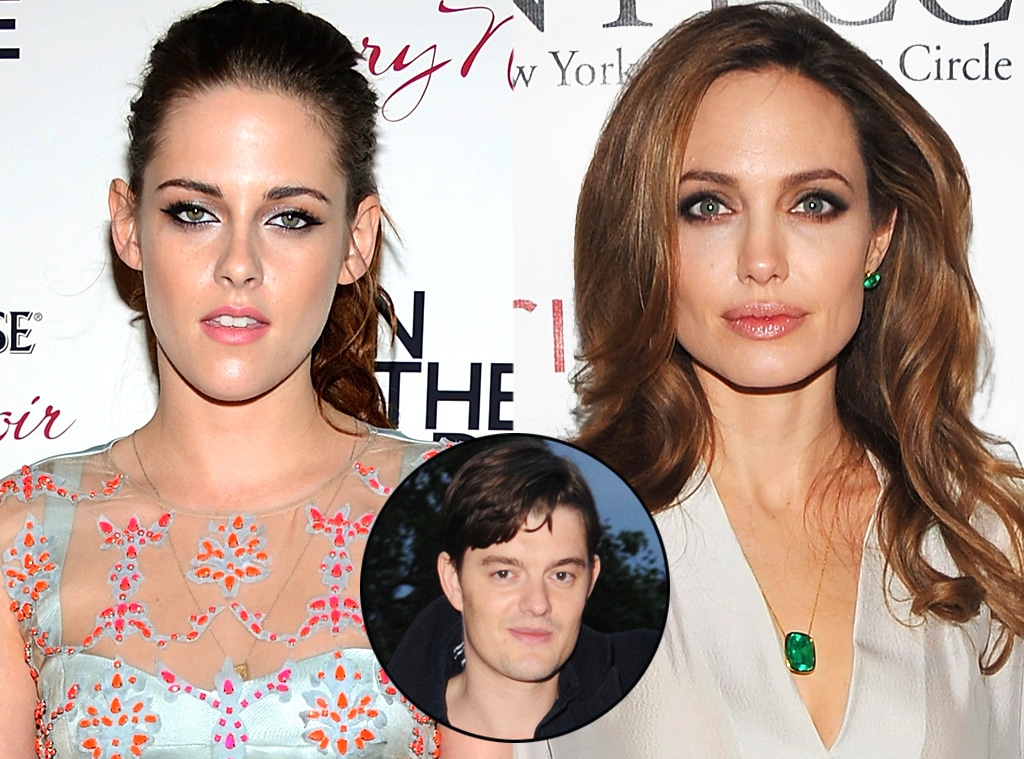 Dimitrios Kambouris/Stephen Lovekin/Dave Hogan/Getty Images
Sam Riley is a lucky man.
Not only does he costar alongside Kristen Stewart in the just-released On the Road, but he also plays the sidekick Diaval to Angelina Jolie's evil queen in the Sleeping Beauty flick Maleficent.
He got a taste of K.Stew's fame when On the Road director Walter Salles put the cast through "beatnik boot camp," where they were given dialect lessons, listened to jazz and watched Jean-Luc Godard and John Cassavetes movies at a Montreal hotel.
A car pulled up in front of him one day and the driver asked if Riley could walk down the street again so he could get a better photo of him.
The actor thought he was someone from production, but quickly realized it was a paparazzo waiting for Stewart. "At 19, I think I would have wanted to be that famous, but now that I'm older and settled, I wouldn't like it at all," Riley says in the new issue of Bullet magazine. "Actually, I wouldn't mind the money."
As for Jolie, Riley says she was "quite subversive" when they were making the movie. "She's doing Disney but she doesn't want it to be too safe," he said.
As if Angie's ever safe.
Riley isn't the only thing Kristen and Angelina have in common. Check them out in our Stars Who Got Naked for Good Movies photo gallery.