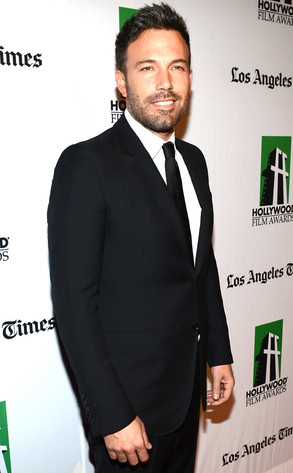 Michael Buckner/Getty Images
Just a couple of weeks after Kristen Stewart signed on to play his costar, Ben Affleck has fallen out of Focus.
The Argo star was forced to bow out of his role in the sexy comedy flick due to scheduling conflicts, E! News has confirmed.
Affleck has been writing, directing, producing and starring in Live by Night, has The Stand and the Whitey Bulger project in development, and has been doing numerous promotional appearances for Argo, according to Variety.