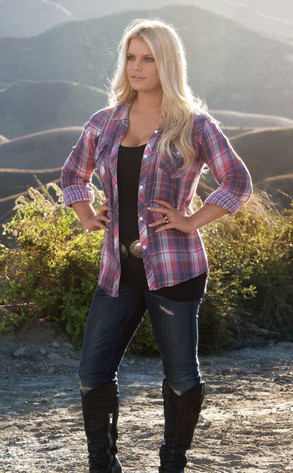 Courtesy: Weight Watchers
Jessica Simpson's svelte post-baby bod may not be around for much longer now that she's expecting baby No. 2 just seven months after welcoming daughter Maxwell.
But she's more than happy to sound off about her journey to getting back in shape: The Weight Watchers spokeswoman opens up about shedding her baby weight in a new ad campaign, which debuts on Christmas Day.
And, judging by photos snapped of the 32-year-old on set for the ad, that regimen seems to have worked like a charm: Simpson can be seen flaunting her banging figure while dressed in tight jeans, a relaxed plaid button-down and a slouchy belt.