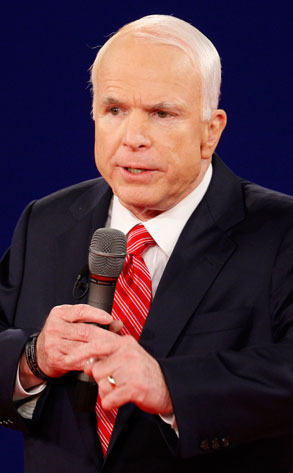 AP Photo/Ron Edmonds
John McCain is a survivor of real life wartime torture, so it's understandable he has strong opinions about how it's portrayed on the silver screen.
Zero Dark Thirty suggests that the CIA's extreme interrogation techniques helped the United States to capture and kill Osama bin Laden. But McCain, who was held captive during the Vietnam War, is upset by the film's portrayal of torture as an effective tactic.