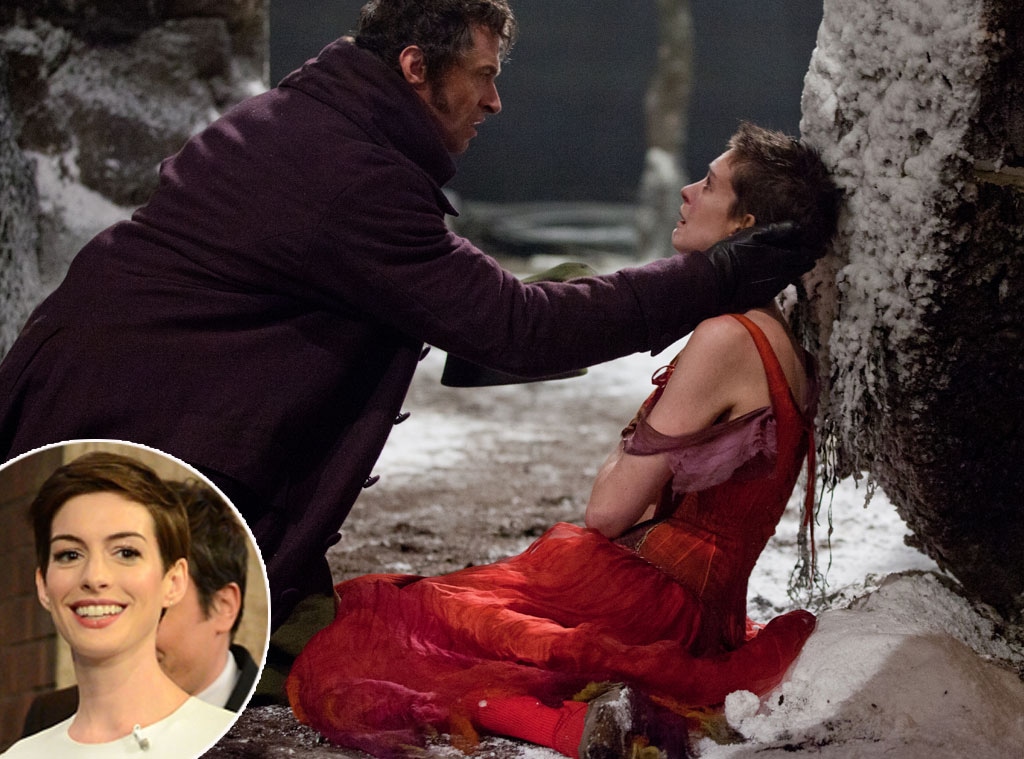 Universal Pictures, Jason Kempin/WireImage
When Anne Hathaway took to the red carpet in a fab pair of faux leather Tom Ford knee-high gladiator sandals for the New York premiere of Les Misérables last week, it was the first time many of us had ever heard of vegan footwear.
But as it turns out, the hard-core vegan has been rocking custom-made cruelty-free kicks for quite some time. In fact, when filming the Golden Globe-nominated flick, Hathaway made sure all of her character's shoes were vegan-friendly, too.  
"We had to find very specific shoemakers to create lace-up boots and ankle boots," costume designer Paco Delgado told Footwear News. "We also did flats that were much more sophisticated."
While it's a stretch to say leather-free footwear was of much importance to Hathaway's Fantine character (you know, because she was trying to avoid living on the streets), it's clear the matter is very much a priority for the actress, who also stepped out in Casadei red satin vegan platform pumps for a recent appearance on Late Night With Jimmy Fallon. 
And while her fancy footwear may be a little extreme for most, there's no doubt that cruelty-free is always chic.