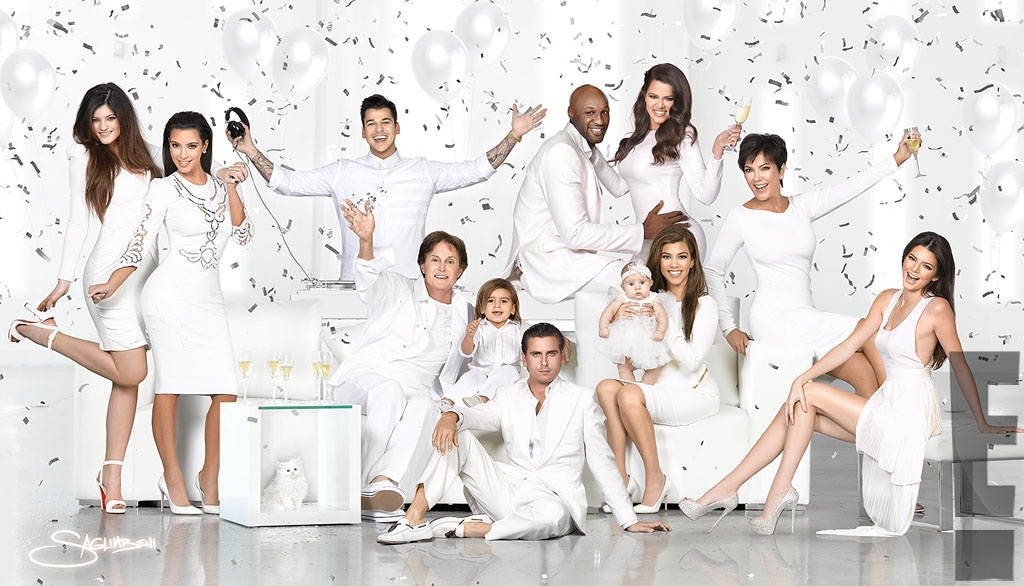 Courtesy: Nick Saglimbeni
Ready for a little Kristmas cheer?
More elegant season's greetings are in the mail, courtesy of Kim Kardashian and just about everyone you might expect to see in the always hotly anticipated production that is the Kardashian and Jenner family holiday card.
The E! stars went for an all-white wardrobe this year, from the Kardashian and Jenner sisters' form-fitting dresses to baby Penelope's poofy princess attire. (There is just the artsiest hint of red, however, coming from the sole of Kylie Jenner's Christian Louboutins.)
Meanwhile, other than Kourtney Kardashian and Scott Disick's daughter, who is making her yuletide debut, the rest of the crowd mirrors the one in last year's card—though as Khloé Kardashian Odom previously spilled, a few of them had to be Photoshopped in due to scheduling conflicts.
The family also notably opted to keep Kim's dearly departed kitty Mercy in the picture as tribute.
Kris Jenner played coy when asked last month if Kim's main man, Kanye West, would be smizing for the camera along with his girlfriend's family, but apparently she just wanted to keep us guessing.