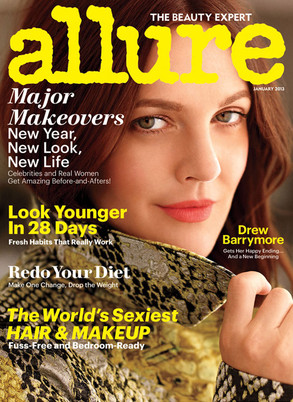 Carter Smith for Allure
Someone's lit from within by the glow of motherhood!
Drew Barrymore is Allure's January 2013 cover girl, the new mom having posed for photographer Carter Smith just weeks after giving birth to daughter Olive.
But while, like many famous moms, Barrymore looks as if she has snapped back into shape in an inordinate amount of time, it doesn't sound as if the actress is sweatin' the small stuff, like a little extra baby weight.