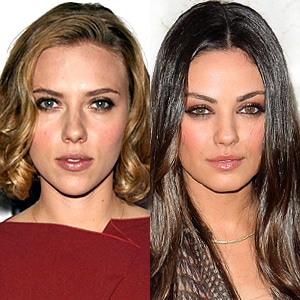 John Shearer/Getty Images; Toff Oren/FilmMagic
Scarlett Johansson, Mila Kunis and more are finally getting justice in the infamous Hollywood hacking scandal.  
U.S. District Judge S. James Otero sentenced Christopher Chaney—the Florida man responsible for breaking into the private email accounts of more than 50 celebs, swiping their intimate photos and posting the pics online—Monday morning to 10 years in prison. He was also ordered to pay $66,179 in restitution. 
Today's hearing also revealed that Chaney hacked two non-celebrity targets. Both victims claim they were stalked by Chaney for more than 10 years. 
Chaney has been in custody since March when he pleaded guilty to nine felony counts, including unauthorized computer access and wiretapping as part of a plea agreement. 
At today's hearing, the judge said that Chaney's actions demonstrated a "callous disregard to the victims." 
Johansson fought particularly hard to have personal naked photos of herself from the web. She also spoke out about the distressing incident in order to raise awareness. 
The 36-year-old hacker was arrested last October in relation to the massive celeb phone-hacking scandal which the FBI famously dubbed Operation Hackerazzi. 
The feds accused him of hacking into the emails and cell phones of a slew of hot young starlets including Jessica Alba, Christina Aguilera, Demi Lovato, Miley Cyrus, Selena Gomez, Ali Larter, Busy Philips, Emma Caufield, Renee Olstead and Addison Timlin and then posting his fraudulent findings online.
Chaney later apologized on the news in Jacksonville, Fla., after his arrest, saying that what he did "was probably one of the worst invasions of privacy someone could experience."