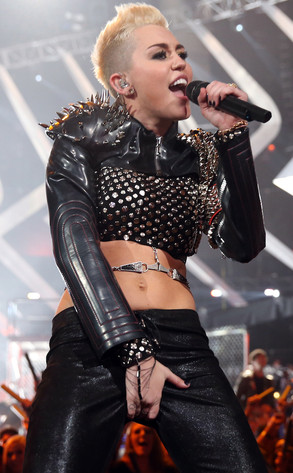 Christopher Polk/Getty Images
Miley Cyrus may be paying homage to punk rock with her new snazzy look, but her frisky onstage moves seem to be taking a page from Michael Jackson!
The star burned up the stage Sunday night at the VH1 Divas concert at L.A.'s Shrine Auditorium, where she gamely grabbed her crotch during a randy punk-laced number.
Nope, Hannah: We ain't in Montana no more.