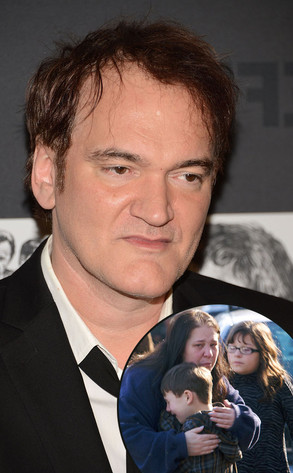 Andrew H. Walker/Getty Images, Michelle McLoughlin / Reuters
Don't blame Quentin Tarantino for Friday's tragic Newtown, Conn., shooting.
The Django Unchained director is tired of having to defend his use of violence in film.
"I just think, you know, there's violence in the world, tragedies happen, blame the playmakers," he said Saturday at a press junket, per the BBC. "It's a Western. Give me a break."