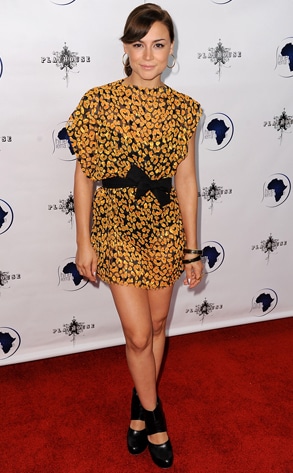 Michael Kovac/Getty Images
The stork has arrived for Samaire Armstrong.
The 32-year-old Mentalist star welcomed her first child recently, announcing the news on her Facebook page Sunday. 
"Thank you sooo much for all the love!! Will post pictures after a little rest," Armstrong wrote. "We're all doing wonderfully. It was an amazing experience and we couldn't be more thrilled with our new arrival. :)) xoxoxoxoxo!!!!!"
In October, Armstrong confirmed news she was expecting, and a month later revealed she was having a baby boy, posting a photo of herself on her Instagram page with the caption "Maybe he'll be a lawyer."
According to People, the actress named her son Calin.
Congrats!