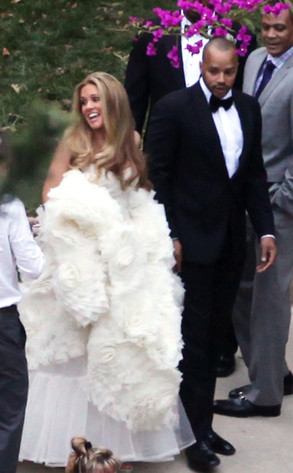 INFphoto.com
Celebrities sure were feeling the love this weekend.
While CaCee Cobb and Donald Faison were saying "I Do" Saturday, Kelly Clarkson and Kat Von D were announcing their respective engagements.
But that wasn't all that was brewing in and around Tinseltown.
We've got the details on Kate Middleton's first public baby-bumpin' appearance, which flick dominated the box office and more, right here.