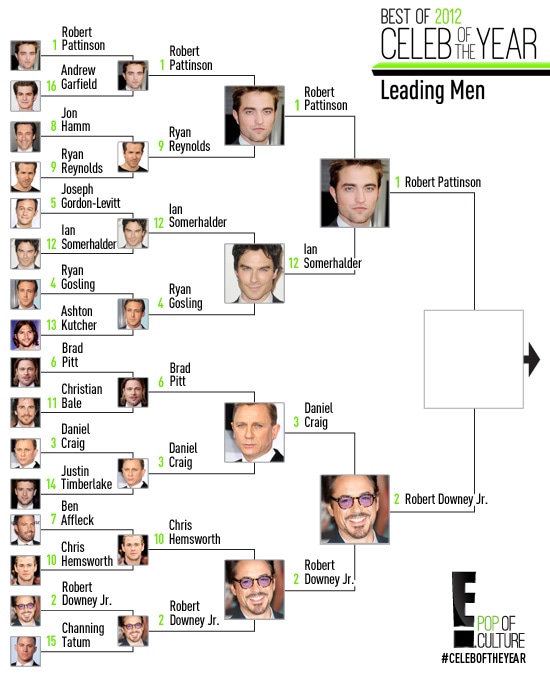 E!'s Celeb of the Year tournament has become The Battle of the Robs!
We started with 16 Leading Men who've taken on roles ranging from defenders of the world to defenders of one girl (one girl named Bella Swan, to be exact). Which brings us to the final two: Robert Pattinson vs. Robert Downey Jr.
Round 3 was an undead duel, with Edward Cullen himself taking on Ian Somerhalder from The Vampire Diaries. We all know how that ended (Ian was vanquished). In the other pairing, Iron Man himself took on Daniel Craig and 007 met his end.
And now the choice is yours: Which actor will make it to the quarterfinals?!
If neither Rob tickles your fancy, don't forget you can still can still vote in a wild-card pick on Twitter! Elect either an already-eliminated celeb or someone who never made it in the tournament to begin with and four lucky stars will find their way into the quarterfinals!