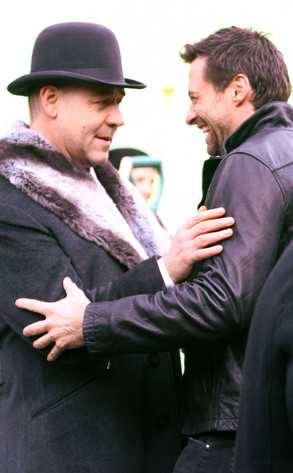 Lenny Abbot, PacificCoastNews.com
Jean Valjean and Javert are total BFFs in real life!
Hugh Jackman visited his Les Misérables costar Russell Crowe Wednesday on the set of the actor's new film, Winter's Tale, in New York City.
And although Crowe looks like he's enjoying filming the fantasy flick, he's eager to wrap things up.
"As soon as I finish this job & can get home, my priority is to try to bring my family back together," he tweeted Wednesday. "These latest reports are false & cruel."