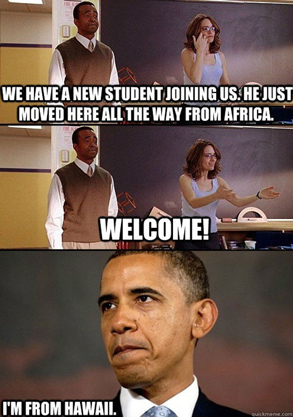 Tumblr
She doesn't even go here!
Probably not a sentiment openly hurled at, say, Sarah Palin when she visits D.C. Well, at least until now!
The the Internet has finally delivered on the long-overdue pairing of politics and Mean Girls (Lindasy Lohan and Tina Fey's classic film) in a Tumblr appropriately titled Mean Girls of Capitol Hill. And it's genius.
There's newly reelected President Barack Obama being mistaken for the African exchange student (something Donald Trump probably still believes) and Michele Bachmann (remember her?!) explaining the creationism. Amen indeed!
We picked a few of our favorites below but make sure you check out the official Tumblr for plenty more.