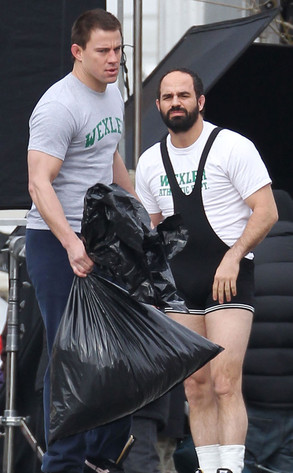 ChrisWatts/INFphoto.com
Is that you, Mark Ruffalo?!
Sporting a receding hairline and super tight wrestling leotard, an almost unrecognizable Ruffalo was spotted yesterday alongside costar Channing Tatum on the Pittsburgh set of their upcoming flick Foxcatcher.
In a pic snapped of the acting duo, a full-bearded Ruffalo flashes his legs while wearing a super short singlet over a white T-shirt.