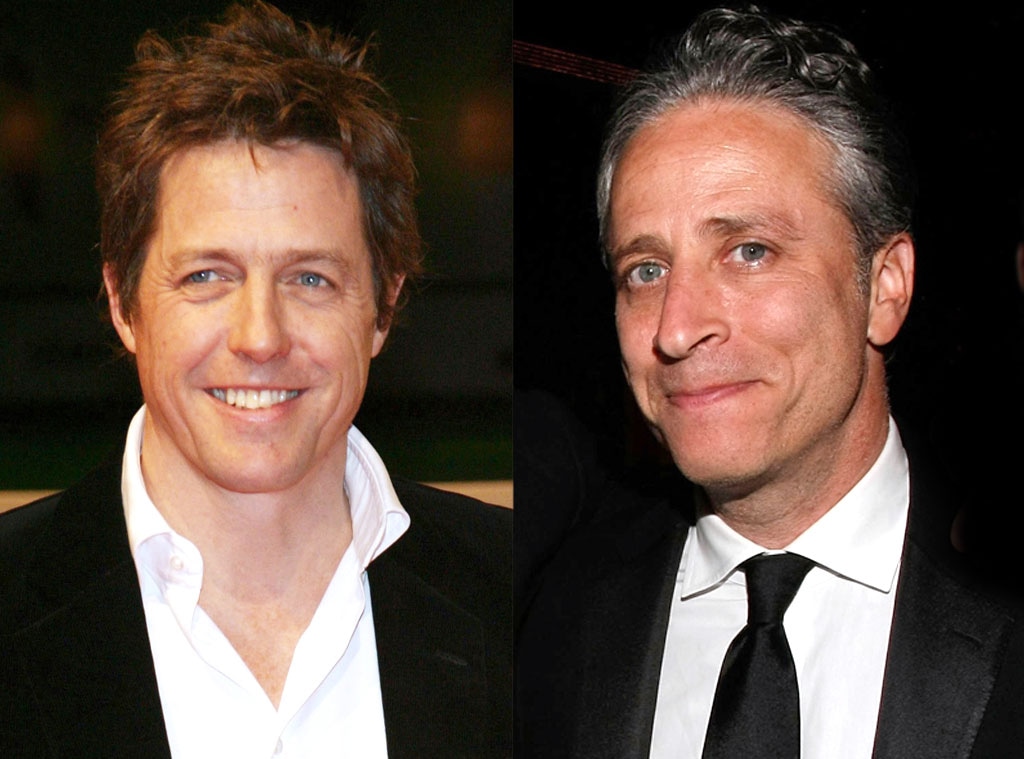 ZUMAPress.com; Kevin Winter/Getty Images
Did you hear about Jon Stewart's least-favorite guest?
While chatting it up with Stephen Colbert as part of a fundraiser for the Montclair Film Festival in New Jersey on Friday, Dec. 7, the Daily Show host didn't hold back when he claimed that actor Hugh Grant had been the worst guest he's had on his program.
"He's giving everyone s--t the whole time, and he's a big pain in the ass," Stewart recalled of Grant's appearance to promote Did You Hear About the Morgans? in 2009, Third Beat Magazine reports. "And we've had dictators on the show."
Stewart added that Grant complained about the movie clip that had obviously been supplied by the film's publicist, saying Grant was angrily asking, "What is that clip? It's a terrible clip."
"Well, then make a better f--king movie," Stewart said, adding he would "never" have Grant back on The Daily Show.
Of course, not being allowed to return to the Comedy Central program just gives Grant more time to pose for pics with fans. Whether they're breastfeeding or not.