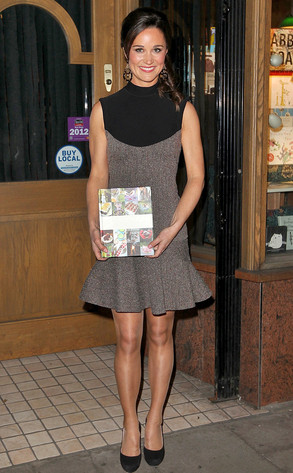 Danny Martindale/Getty Images
When it comes to her critics, Pippa Middleton has opted to turn the other cheek. However, it looks like she kept her tongue firmly in it.
Kate Middleton's little sis has, well, cheekily answered back to those who poked fun at her party-planning book, Celebrate, penning an editorial in The Spectator that both answered the haters and gamely poked fun at her own admitted mockability.
Oh, we are very much amused. Nice to see she doesn't mind being the, um, butt of some jokes.