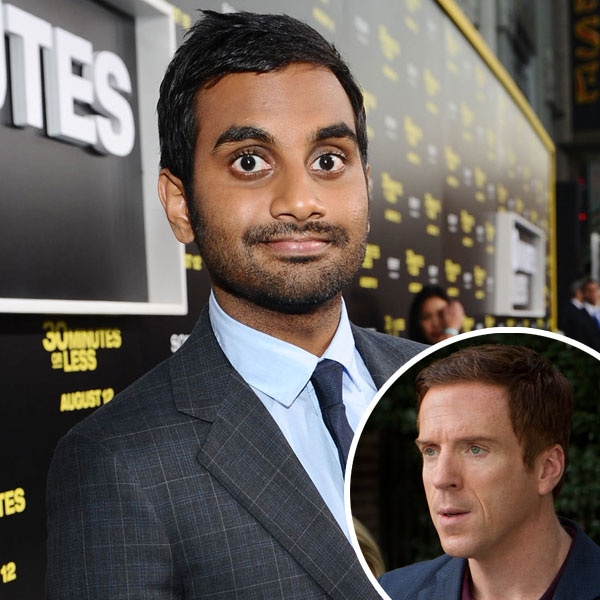 Michael Buckner/WireImage, Showtime
Thought you were Homeland's biggest fan? Psh...
Parks and Recreation star Aziz Ansari loves the Showtime drama. In fact, he really loves it, seeing as he is reportedly the voice behind the popular Twitter parody account SergeantBrody, according to The Hollywood Reporter!
The comedian gave himself away back in November when he accidentally posted (and quickly deleted) a message ("Oh what the f—! Jess threw out all my CDs!!! Guess all the shit is on Spotify, but still…") intended for the parody account to his personal Twitter account instead. Oops!
The SargeantBrody account, which has over 28,000 followers, debuted on Oct. 28, and features fake tweets from Homeland's lead character Nick Brody, played by Damian Lewis.
Sample tweets include, "Spending time with my boring son Chris is almost worse torture than I experienced in Iraq. #MySonisSoBoring," and "TIME WARNER CUSTOMER SERVICE!!!!!! #TalkAboutTorture."
Ansari has been a fan of the series for a while now, and has even retweeted some of the parody account's  tweets from his personal feed, inlcuding, "Hey Dana, can you run me over too so I don't have to see you moping around for the rest of my f-cking life?"