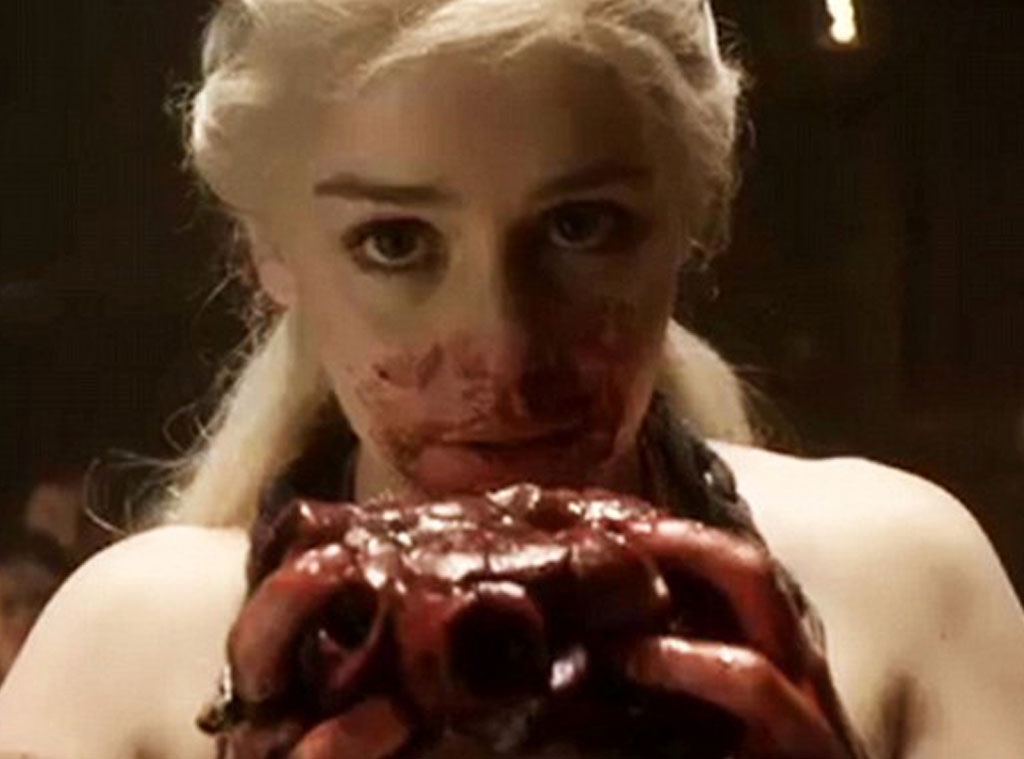 HBO
Talk about a sticky situation.
Game of Thrones star Emilia Clarke visited Jimmy Kimmel Live last night and opened up about a time on set when she took a bathroom break while filming a scene covered in fake blood.
Let's just say it didn't exactly turn out well for the English actress.
The toilet trouble storytelling started when Kimmel asked Clarke about a gruesome episode in which her character had to eat a horse heart.
"It was kind of like a gummy bear, like a big gummy bear," Clarke said of eating the fake heart prop. "Sort of covered in fake blood that sort of tasted like bleach."
"Which is bad," she continued. "But it's really sticky so the fake blood was really, really sticky. So I was kind of covered head to toe in the fake blood. And I'm kind of continually sticking myself to myself or to other things."
Sound like a great time to use the ladies room, right?!
"And it kind of just stays sticky for quite a long time," she snickered. "There's a moment when we were filming it that I disappeared and I was stuck to the toilet."
It's nice to hear that Clarke has a good sense of humor about the bloody bathroom blunder!
Meanwhile, Kimmel congratulated Clarke on her upcoming role as Holly Golightly in the upcoming Broadway stage adaption of Breakfast at Tiffany's. Clarke cracked of the gig, "Way better than eating horse [hearts]!"