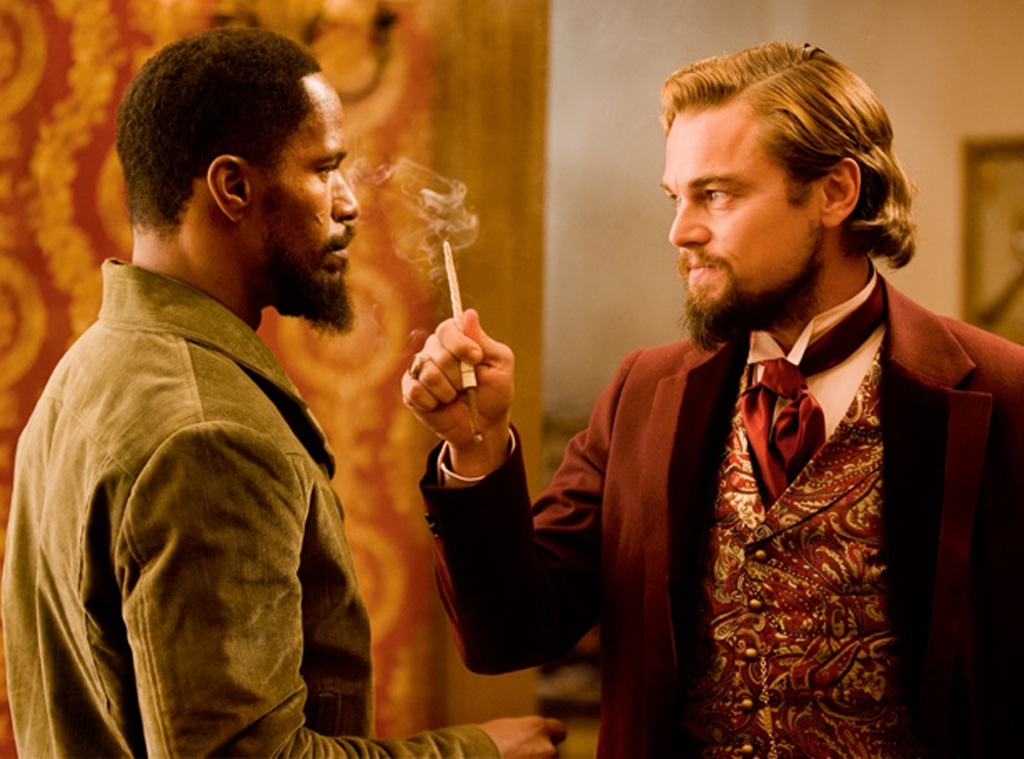 Andrew Cooper/The Weinstein Company
Critics are ready to unchain their reviews of Django Unchained.
Quentin Tarantino's quasi-revisionist historical romp—about a slave (Jamie Foxx) on a revenge-filled quest to save his wife (Kerry Washington), who was sold to a brutal plantation owner (Leonardo DiCaprio)—doesn't gallop into theaters until Christmas Day.
But judging by the early consensus, reviewers are wild about the director's take on the Wild West, which has so far nabbed a glowing 77 rating on Metacritic and been praised for its brazen, ballsy and bloody spin on an inherently charged subject. (Think of it as a bookend to Tarantino's Nazi revisionism in Inglourious Basterds.)
Here's the critical 411:
• "Quentin Tarantino's brilliant and brutal revenge Western is a wildly exciting return to form: a thrilling adventure in genre and style climaxing in a bizarre and nightmarish scenario in a slave plantation in 1858," raves The Guardian's Peter Bradshaw.
• "Django joins a too-short list of slaves-turned-heroes in American cinema, as this zeitgeist-shaping romp cleverly upgrades the mysterious Man in Black archetype to a formidable Black Man," writes Variety's Peter Debruge, who calls the film "a bloody hilarious (and hilariously bloody) Christmas counter-programmer."
• "A jokey, discursive, idiosyncratic and spirited film that does to slave owners what Inglourious Basterds did to Nazis," quips The Hollywood Reporter's Todd McCarthy. "Tarantino injects the weighty material with so many jocular, startling and unexpected touches that it's constantly stimulating."
• "Tarantino relishes the opportunity to run wild with a symbol of black persecution until the idea loses momentum—and then, true to form, he just keeps going," offers IndieWire's Eric Kohn. "Nevertheless, it's a giddy ride."
• "Django Unchained, writer-director Quentin Tarantino's latest film, is in many ways also his best film, combining his maniacal style of mashed-up fragments from the cultural canon with a seriousness of intent that turns Django into a discussion of both pop and politics," raves BoxOffice.com's James Rocchi
• Movieline's Alison Willmore, on the other hand, was less than sold. "The film also comes across like a rough cut that was never looked at as a coherent whole," she writes, "and some segments that start off as promising become interminable while others feel entirely unnecessary."
• "Its mounting tides of retribution and consequent historical correctives feel confused," notes Slant's John Semley, who nevertheless acknowledges that "Django Unchained's post-racial leap back into America's bifurcated past is overloaded enough to be plausibly construed as complex."