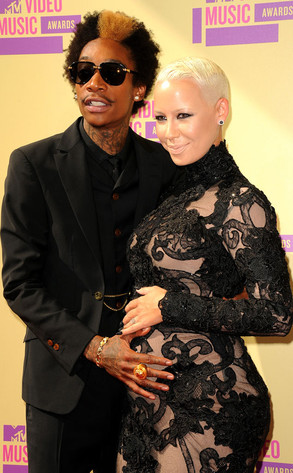 Kirkland/PictureGroup via AP IMAGES
Amber Rose is happy and healthy in her third trimester.
But fiancé Wiz Khalifa revealed Saturday on Hot 107.9's radio show that the model suffered a miscarriage just before her current pregnancy.
"Her first pregnancy was like right before [her current pregnancy], and it was unexpected," the rapper said. "Right when we found out she was pregnant she lost the baby."