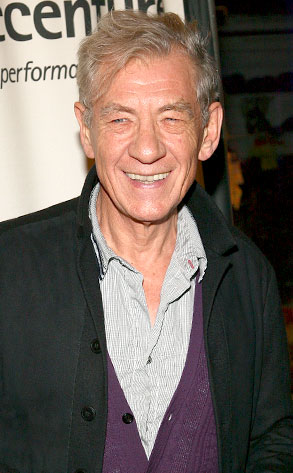 Theo Wargo/Getty Images
Ian McKellen, who has faced many a battle onscreen, seems just as fearless when the cameras stop rolling.
The Hobbit star revealed that he's been diagnosed with prostate cancer, which he's been fighting for "six or seven years."
Per U.K.'s The Mirror, the 73-year-old has not undergone any treatment for the disease, which he says has not progressed.