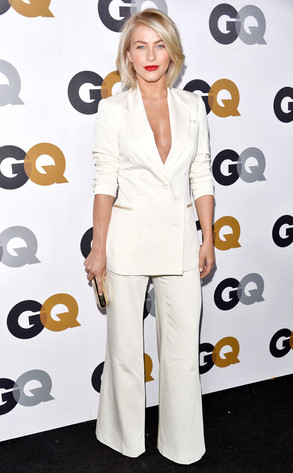 Alberto E. Rodriguez/Getty Images
It's that time of year again and all of our schedules are packed with holiday parties!
So, when we caught up with Julianne Hough at the Fulfillment Fund Stars Gala, we asked the blonde bombshell to give us her three rules for going out. Suffice it to say, Ryan Seacrest's other half keeps it pretty simple!
1. Brush Your Teeth: And "mouthwash it up," Julianne says. After all, nothing can kill the mood quicker than bad breath! Plus, once you get your mouth smelling extra-fresh, you're already ready to enforce rule number two.