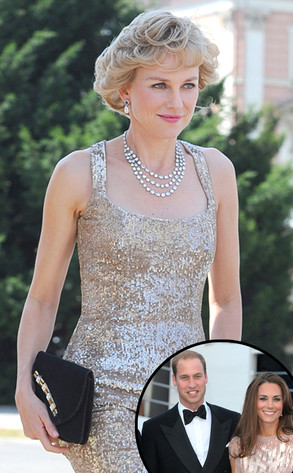 Splash News; REX USA
Naomi Watts may make a picture-perfect Princess Diana, but portraying the late icon requires more than simply looking the part. In this case, the Oscar-nominated actress did extensive research for the role. But did that include meeting any of the royals?
"No, no, no," Naomi laughed when we discussed the role on the red carpet at last night's The Impossible premiere, held at the ArcLight Cinema Dome in Hollywood. "They're not available for research and things like that!"
The "they" in question are the Duke and Duchess of Cambridge—Di's son Prince William and his pregnant wife Kate Middleton—as well as Diana's other son, Prince Harry. But maybe that would have just added pressure to an already-stressful undertaking?