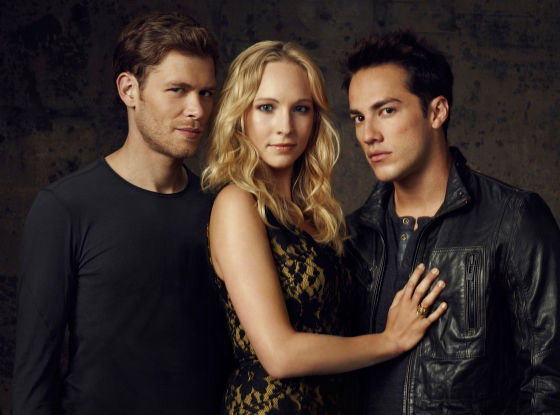 Justin Stephens/The CW
It's Christmastime in Mystic Falls, Vampire Diaries fans!
And guess what, Klaus (Joseph Morgan) and Caroline (Candice Accola) fans? We've got an early gift for you: An exclusive sneak peek featuring your favorite couple being all adorable in Thursday's midseason finale, "O Come, All Ye Faithful." To paraphrase the great philosopher Taylor Swift, we saw sparks fly! Yes, Tyler (Michael Trevino) should definitely be worried.
In fact, it seems Klaroline even have "a thing" now!
The clip begins with Caroline and Klaus looking at one of his paintings. "There's something lonely about it," Caroline says of Klaus' artwork. (A snowflake, to be exact!)
Though she originally turns down his offer of champagne, saying, "Don't want to be a high school cautionary tale at the next town hall meeting," Caroline changes her mind when the snarky duo "start being nice to each other." Cue meaningful glances before Klaus adorably asks, "Is that our thing?"
How does Caroline respond? Press play on our exclusive clip above to find out!
The Vampire Diaries airs Thursday at 8 p.m. on the CW.