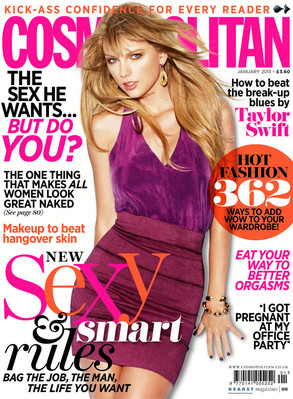 Cosmopolitan
Taylor Swift doesn't know how to make a relationship last, and she's not afraid to say it (and sing about it).
The news shouldn't come as too much of a shock considering the songbird's highly publicized Hollywood beaus, but the "We Are Never Ever Getting Back Together" star is dishing dirt on her dating style (heads up, Harry Styles) in the January issue of Cosmopolitan U.K.
When asked what she doesn't understand about relationships, she said, "How to make them last."